NOVELTIES 2023 : 1. Unlimited access to the adventure course | 2. On-site snack bar (opening from July/August) | 3. Come with your gloves or you will be charged 2€ | 4. All-terrain electric scooters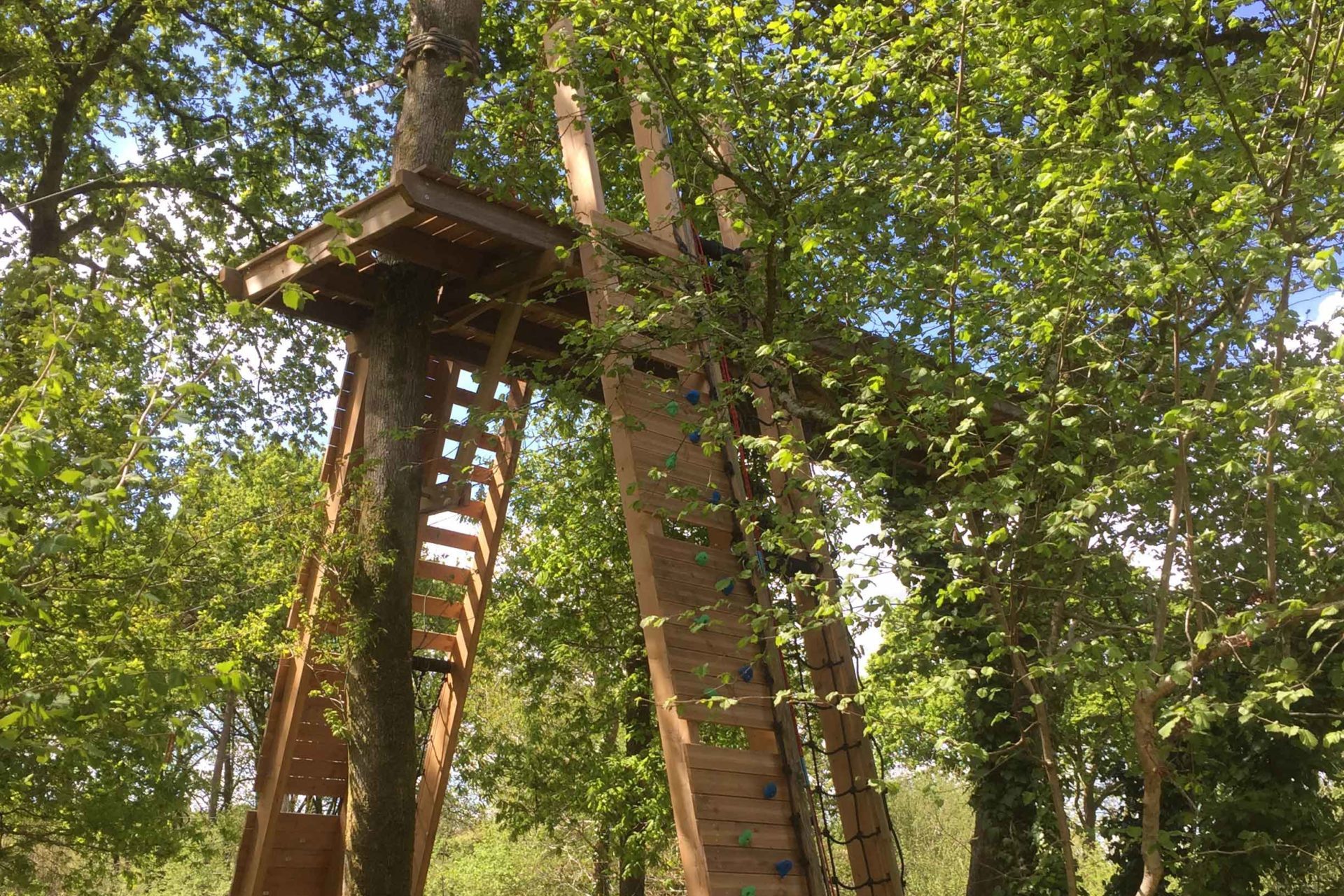 Tree Climbing
Adrénature offers 17 adventure courses of varying levels from the age of 3 without any time limit.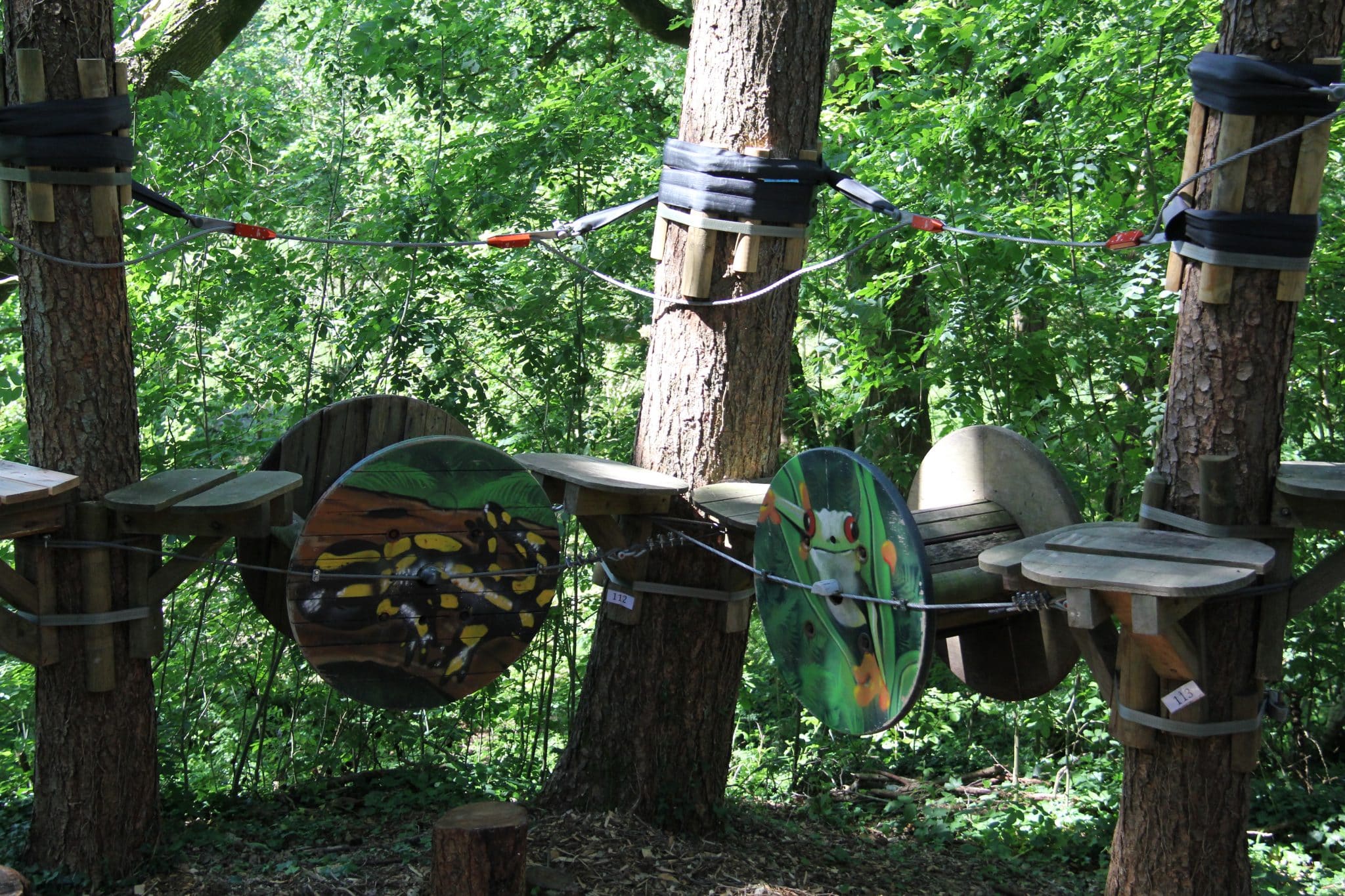 For the Pitchoun
Courses with equipment (harnesses, hooks, pulleys, etc.) reserved for the little ones from the age of 3 (or from 95cm)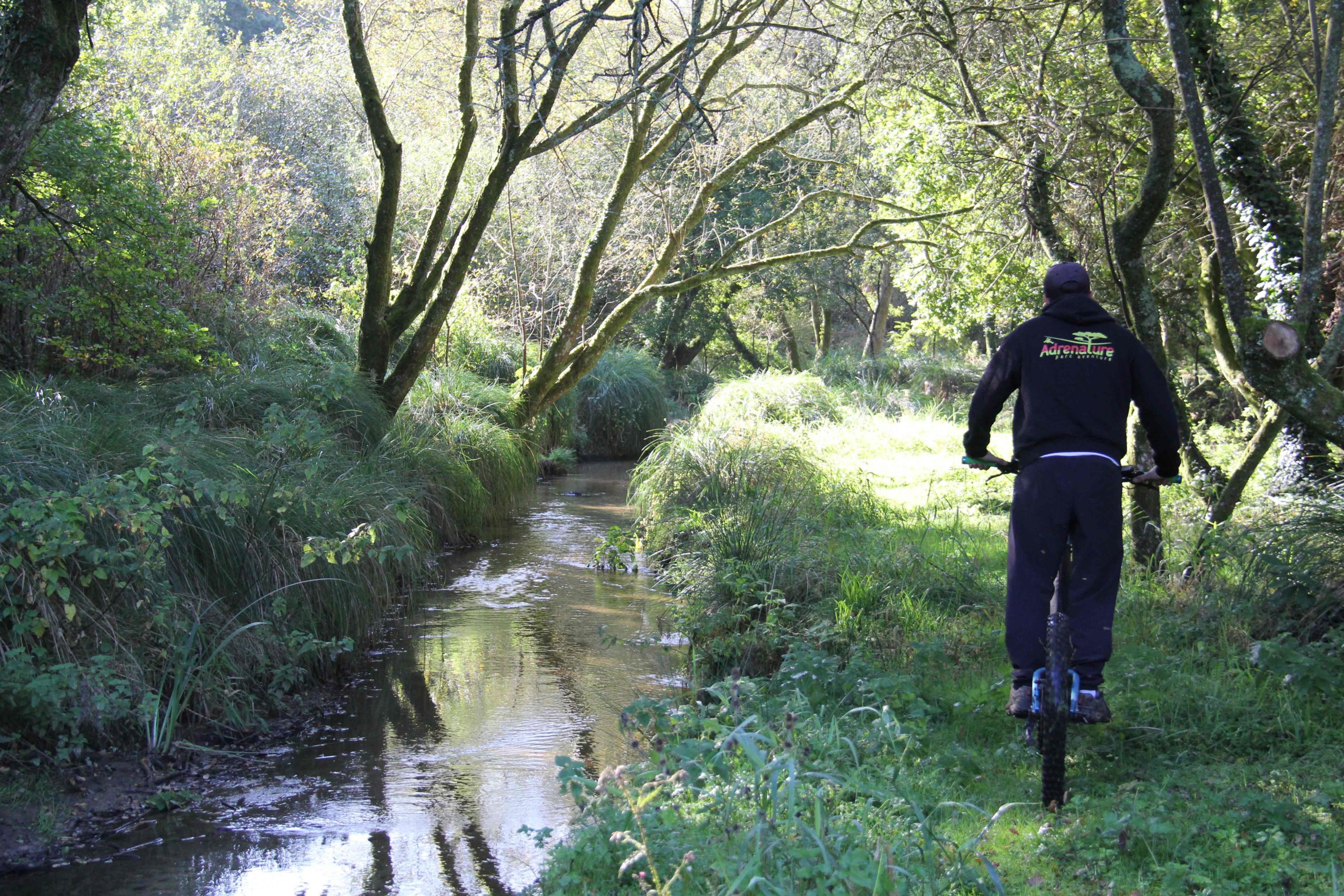 All-terrain electric scooters
All-terrain electric Scout Trot. From 10 years old, Reservation and online payment strongly recommended. Possibility to book by SMS, email or phone if payment on site by ANCV check or cash.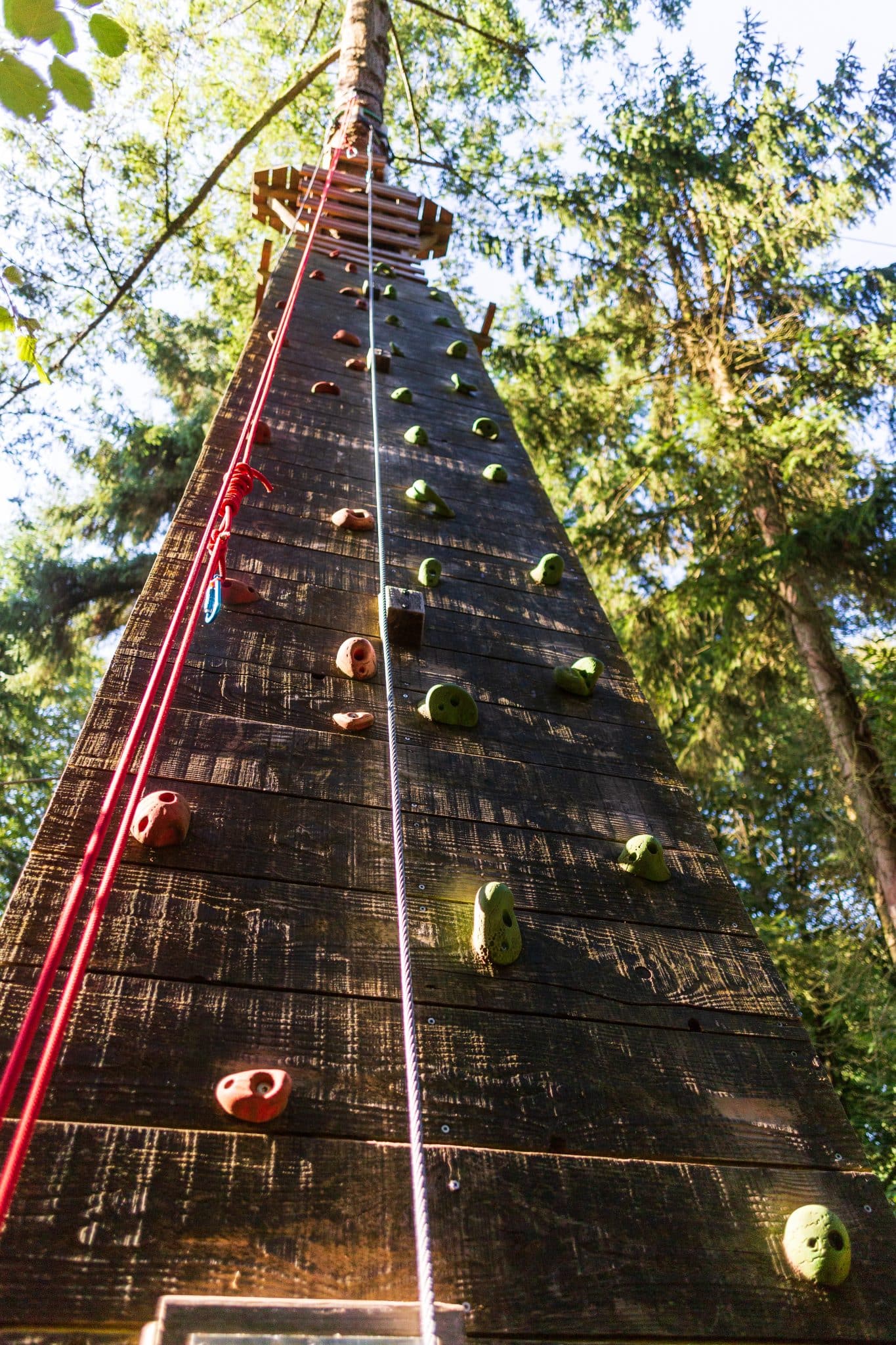 Adrenature : Adventure Park
Adrénature, the largest adventure park in Finistère, welcomes you to 10 hectares of forest.
– We offer 17 courses, 280 workshops equipped with a 100% secure continuous lifeline. 17 courses ranging from 1m for the youngest up to 27m high for adventurers looking for thrills. Monkey bridges, nets, arm ladders, hanging games, 2000m of zip lines including 2 mega: 220m…
– A Pitchoun area from 3 years old (95cm mini).
– For those who stay on the ground: treasure hunt and orienteering.
– For lovers of new sensations: All-terrain electric scooters from 10 years old: 3 evolutionary circuits in the forest.
– New in 2023: Snack bar, possibility to eat on site.
Possibility to spend the day on site = no time limit.
Near Concarneau, Pont-Aven, Névez, Trégunc, Fouesnant…
Find all the practical information to fully enjoy your visit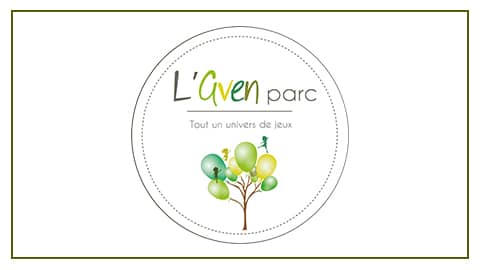 "Recreation parc for whole the family, a day of original fun". Discounts upon presentation of proof of payment.
Adrenature adventure Park
Lieu dit Moulin du Cosquer 29140 Melgven